DRYWALL/SHEETROCK CONTRACTOR
LICENSED - BONDED - INSURED
Repair, installation & finishing
Looking for a professional drywall installer team for your Stockton residential or commercial project? From drywall installation, framing, hanging, texture and finishing to drywall repairs and patching, from demolition to popcorn ceiling removal, at Mendoza's Drywall Repair 'We Have It Covered'. We strive to be leading drywall contractor in the Stockton by setting high standards for our workmanship, delivering high quality drywall work that will impress you every time.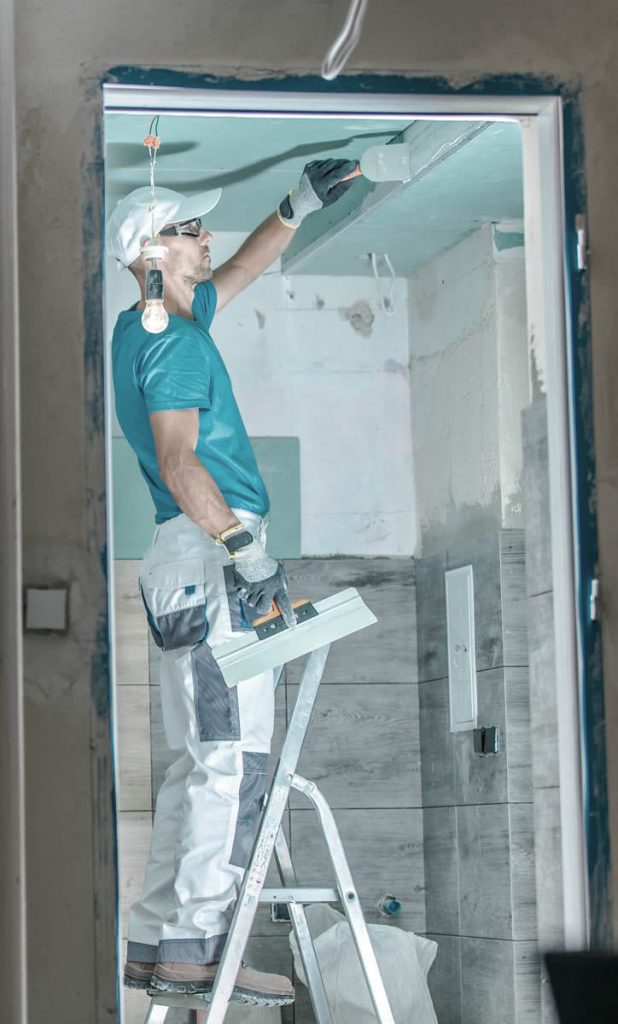 When you need to install new drywall or replace your existing installation, one of the most important things you need to do is make certain you're using an expert installer, one who who's profession consists soley of working with drywall / sheetrock. When you use repair and installation professionals who specialize in drywall, you can be sure that everything will be handled to complete satisfaction.

We Meet the Highest Standards
Our crew of drywall installers is knowledgeable, professional, and will give your home or business highest quality work that you can expect in Stockton, CA. Drywall is a very important part of the construction process. Wall board material / sheetrock is far easier to install and offers greater durability than older solutions. Hiring our experts helps ensure that the whole process goes smoothly, as they know how to avoid mistakes that could prove costly further down the road. We take greater care when removing the previous materials, so your home continues looking neat and clean. Our experts also provide framing services, giving you a better assurance of having the look that you want. 
If your drywall has any holes cracks, or presents any other damages then it is crucial for you to hire reliable services for a drywall repair in Stockton, CA. For multiple years, Mendoza's Drywall Repair has been in the business of fully restoring wall finishes to their original state- and better!

Our general contractor and handyman team is one that you can always rely on. Though other companies make you choose between quality and affordability we never compromise one or the other. You can always look forward to an impeccable restoration at a low cost. Regardless if your drywall has insulation, recently went through installation, or if the problem is in the ceiling, we always present the best solution. There is no damage on your finish that we cannot tend to with excellence.

We possess all of the right tools and equipment for the completion of every repair. Our attention to detail, craftsmanship, and prime time equipment allow for a top of the line repair.  Throughout the course of time, our residential and commercial general contractors have completed both a drywall hole repair and water damage repair. We tend to the issue right away and we take care of the problem at hand. With Mendoza's Drywall Repair, you can always rest in the thought that the job will get done properly, the first time around.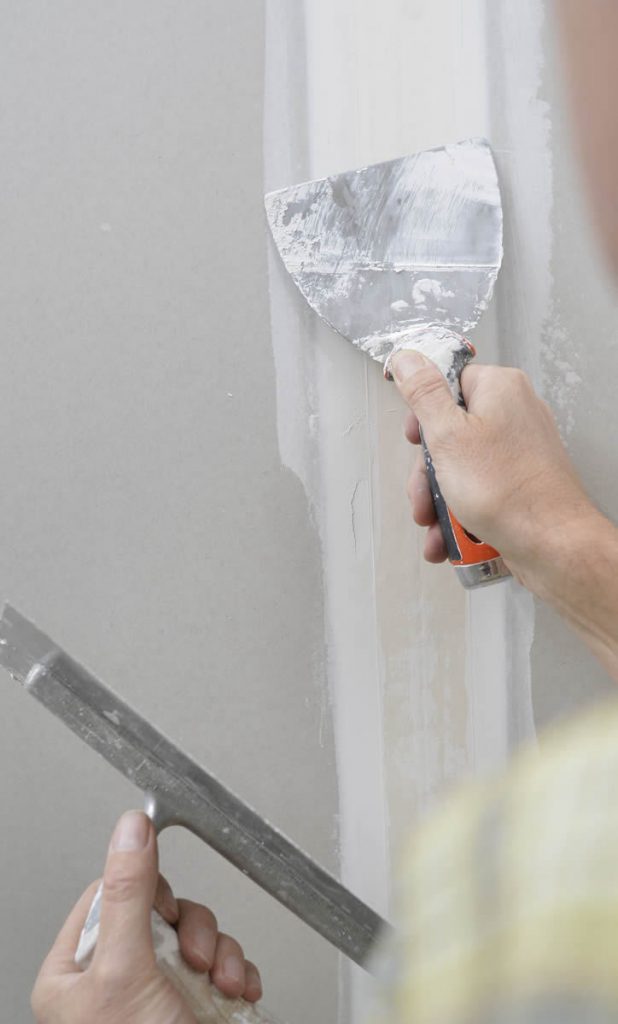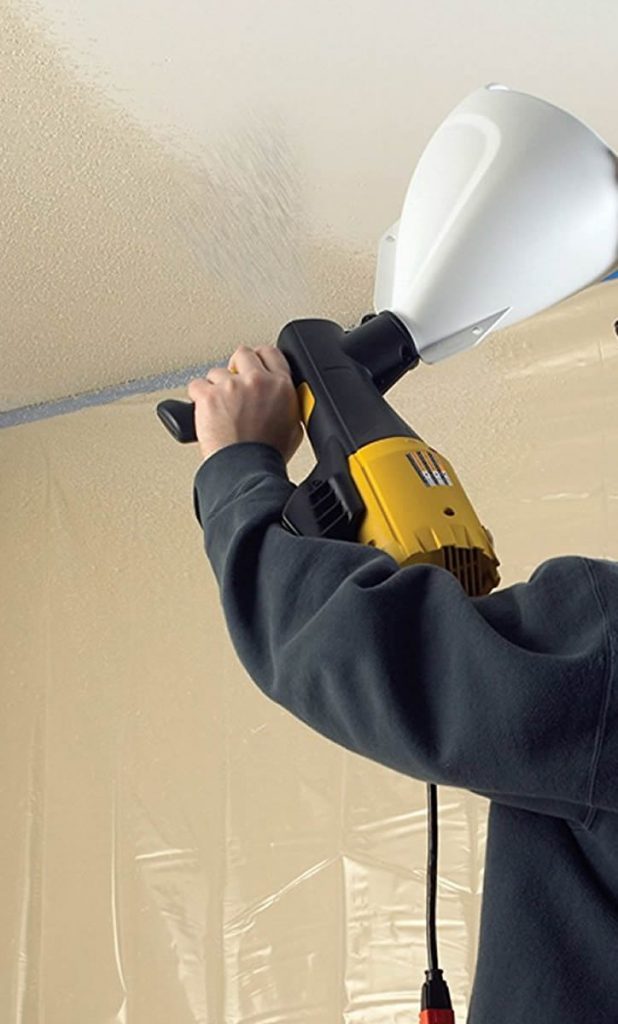 We are experienced in providing high quality texture finishes, hand brush and spray textures. We also specialize in matching existing finishes. Below are some examples of finishes and textures we can provide:
○ Orange peel
○ Know down
○ Skip trowel
○ Imperfect smooth
○ Smooth level 5
○ Acoustic ceiling (popcorn)
○ Fix stress cracks
We can also provide other custom finishes for you upon request Texture samples can be provided to help you achieve just the look you are trying to achieve.
Are there projects around your home that need your attention and you just don't have time to get to them … Mendoza's Handyman Services is your answer. We are licensed handyman in Stockton, CA area.

As a licensed, bonded and insured contractor, we can execute tasks and repairs for your home or business. As a handyman service in Stockton, CA, our professionals arrive on the job with state-of-the-art tools and equipment, ready to work on repairs, installations and improvements such as:
Handyman Repairs/Service
Painting
Plumbing
Basic Electrical Services
Door/Windows Repairs & Installation
Ceiling Fan Installation
Flooring Installation
And much more!
When you need commercial or residential handy man services in Stockton that are top notch, call us for a painless estimate and accessment of your project, repair or remodel. With extensive, on-the-job experience working for Stockton area residential and commercial clients, we have an impressive resume of services. As a locally-owned Stockton company, we have built a strong reputation for exceptional high-quality services, competitive pricing, professionalism and responsiveness. In delivering diverse services to residential and commercial properties, we have the expertise to maintain all safety standards.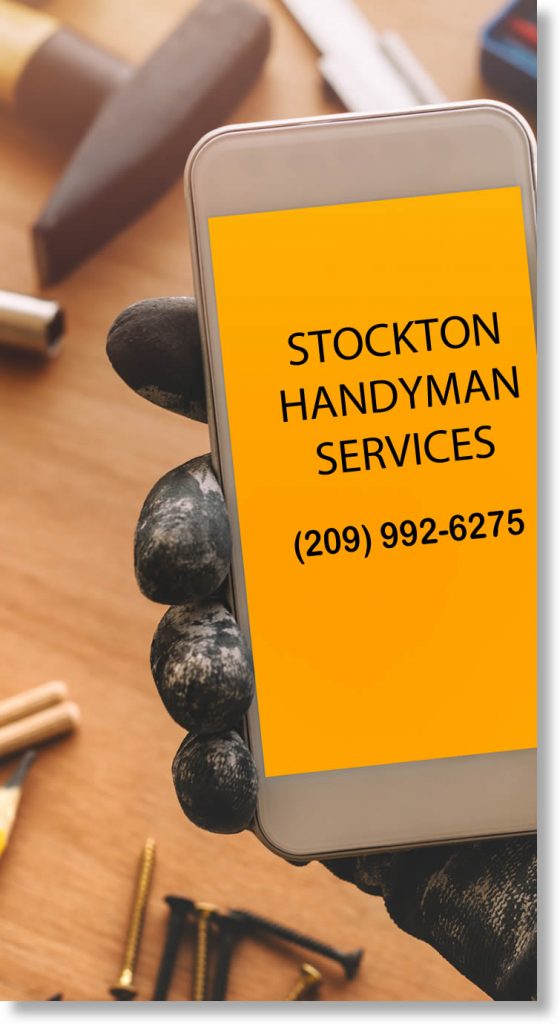 We provide drywall hanging for custom homes and remodels. We also hang patches for new framing, windows, doors, electrical, mechanical, etc. throughout remodel projects. All our hanging is done with screws. Nails are only used to tack up sheets on wood framing prior to screwing off and to attach metal corners and trim accessories. This insures a higher quality finish for your project.
Choose Mendoza's Drywall Repair to install acoustical ceilings in your home or business. Thanks to strong time management skills and a professional commitment to meeting deadlines, we get the job done right the first time.
In addition to dampening ambient noise, acoustical ceilings are easy to customize, affordable, light reflective, and flexible when it comes to future room design updates.